Sean Hennessy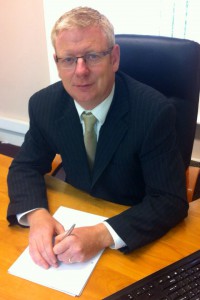 Sean began his studies at Carlow Regional Technical College in 1995 pursuing business studies and graduating with a distinction in a Certificate in Business Studies and Office Information Systems. He then took up employment with an Enniscorthy based Accountancy practice where he decided to commence studying for his professional accountancy exams part-time via Griffith College Dublin.
He qualified as a Certified Public Accountant in October 2002 and continued working in practice for a further two years, until December 2004. He applied for his practicing and auditing certificates in January 2005 and was registered as a Sole Practitioner in March 2005.
With the help of his sister Josephine, Hennessy & Co opened its doors to the public in January 2005 and since then has steadily grown its business and expanded its range beyond Co. Wexford to Counties Kilkenny, Waterford, Carlow, Wicklow and Dublin.
Sean's extensive knowledge and scope of experience has helped small start-up businesses of ten years ago become large thriving companies in the present day.  His areas of expertise include tax planning and strategy, auditing and business financing advice.
In Sean's spare time he has a strong passion for farming and he is an avid follower of the GAA and Leinster Rugby
Favourite Motto:                              "That which does not kill us makes us stronger"
                                                             Friedrich Nietzsche
To contact Sean, please email: sean@hennessys.ie
LinkedIn: https://ie.linkedin.com/pub/sean-hennessy/46/769/981
Josephine Hennessy BA, MIATI, CPT
Josephine completed a Bachelor of Arts Degree in Legal and Business Studies in Waterford Institute of Technology, graduating with honors in June 2004. January 2005 saw Josephine and Sean join forces and Hennessy & Co. opened its doors to the public. Josephine has since gone on to successfully complete the Accounting Technician and Certified Payroll Technician exams.
Josephine specialises in accounts preparation and payroll. Over the years she has become an approved trainer of Thesaurus Payroll Software, one of Ireland's leading payroll providers.
She is focused on ensuring that Hennessy & Co.'s clients have the best possible relationship with their firm and is responsible for ensuring that their team delivers a comprehensive range of services to a consistently high standard to their entire client base.
When Josephine isn't crunching numbers she likes to travel, enjoys a good book and is a keen follower of the ATP tennis circuit.
Favourite Motto:                            "Don't cry because it's over, smile because it happened"
                                                           Dr. Seuss
To contact Josephine, please email: josephine@hennessys.ie
Linkedin: https://ie.linkedin.com/pub/josephine-hennessy/56/470/42b